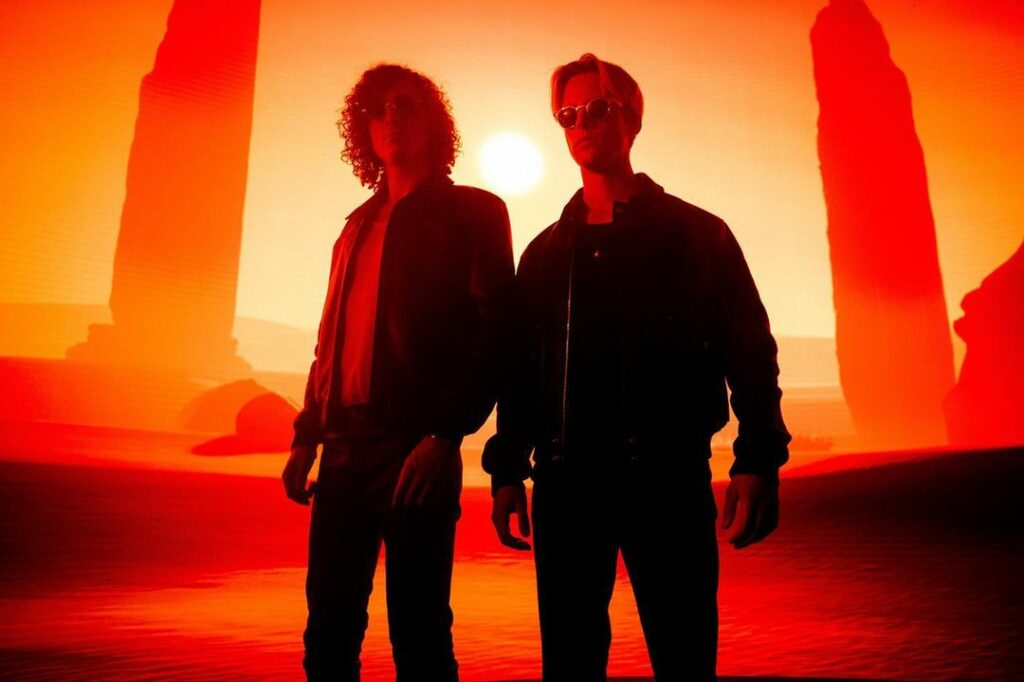 Tournage clip production virtuelle XR - OfenBach - Love Me Now
Client
Découvrez le nouveau clip de OfenBach « Love Me Now » tourné dans les sutdios xr de production virtuelle à la virtual prodcution house. Le challenge de ce clip a été de faire un clip iconique sans trop d'histoire ou de fil conducteur mais avec un aspect esthétique prononcé grâce à de décors 2D recréés et projetés sur le mur d'écrans LED. OfenBach a voulu tester la production virtuelle après avoir vu le film The Mandalorian qui a été tourné exclusivement grâce à la production virtuelle. Ils ont donc pu voyager dans des endroits extraordinaires sans bouger des locaux de la virtual production house. Certaines parties du décor étaient bel et bien réelles comme la console de mix vintage recouvertes de plantes.
CRÉDITS
Director : Amaro Shake
Director of photography : Antoine Carpentier
Production : French Lab Agency
Producers : Louison & Iris
Production manager : Théo Mariaggi
Production assistants : Ibrahim Doumbia, Tristan Seguin
1st assistant director : Jacques Mady
Assistant director : Marion Renerre
1st AC : Charles Kapandji
2nd AC :  Théo Benincasa
Gaffer : Benjamin Hudelot
Electrician : Lauriane Pataud
Steadicamer : Arthur Dilouya
Set designer master : Valérie Strano
Set construction : Alice Morand, Gaëtan Raggi
Stylist : Axelle Texeira
Assistant stylist : Océana Henriques Tomé
Make-up : Sibylle Desclaux
Hairdresser : Emma Trote
Location manager : Brice Boscher (Nice Prod)
Runners : Nicolas Métal, Pierre Jennet
Chief editor : Antoine Person
Color grading : Alexis Muller (Keepgrading)
Dansers : Ines Penot, Djybril Denai
Virtual Production : VPH, Lacen Studio
Directeur du studio : Yannick Yamanga
Directeur technique : Moemen Salama
Tanks to Cininter
Gains
Décors réels, immersion, temps, Ce tournage a pu être réalisé rapidement grâce à la production virtuelle dans le studio xr de la Virtual Production House. Cela a permis de gagner du temps en se baladant de décors en décors sans bouger du studio de tournage. De plus, en terme de logistique, cela a éviter de faire déplacer de nombreuses personnes pour aller tourner quelques scènes dans des décors unreal. L'aspect écologique est aussi a prendre en compte pisque l'empreinte carbonne d'un tournage est non négligeable et VPH met un point d'honneur à respecter ces valeurs la et réduire au maximum son impact écologique.
Pourquoi la production virtuelle 
Un studio LED avec un plateau virtuel est un espace de tournage utilisé pour la production de contenus audiovisuels tels que des films, des émissions de télévision, des publicités, etc. Le plateau LED est équipé de panneaux LED qui permettent de créer un éclairage et un décor virtuel à l'aide d'images et de vidéos projetées sur les murs et le plafond du plateau.
Le plateau virtuel permet de créer des environnements et des décors virtuels de manière très réaliste et de les intégrer à l'image en temps réel. Cela permet de créer des contenus immersifs et de grande qualité sans avoir à utiliser de décors physiques coûteux et difficiles à mettre en place.
Le studio LED avec un plateau virtuel est souvent utilisé pour la création de contenus de divertissement tels que des films de science-fiction, des séries télévisées, des émissions de variété, etc. Il peut également être utilisé pour la création de contenus publicitaires, de vidéos promotionnelles, de visites virtuelles, etc.
En utilisant un studio LED avec un plateau virtuel, il est possible de créer des contenus immersifs de grande qualité de manière rapide et efficace, ce qui en fait un outil très utile pour les professionnels de l'audiovisuel.